Jeremy A. Bartley, Attorney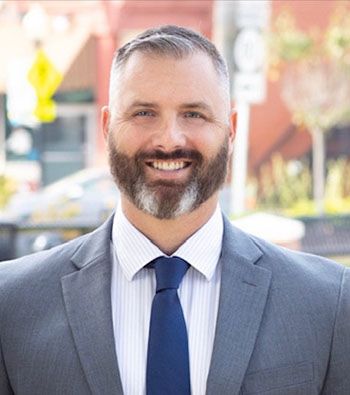 Jeremy Alan Bartley, 43, was born and raised in the heart of coal country in a small town called Virgie in Pike County. Bartley graduated Salutatorian in his class at Shelby Valley High School while balancing a hectic sports schedule that included baseball, football, powerlifting team, and track.
As a result of his selection into the prestigious Governors scholars, Bartley attended Eastern Kentucky University on scholarship. He undertook the Honors Program while there and received his Bachelor of Arts in Philosophy. During school breaks, Bartley's parents ushered him to work for coal companies for which his father served as Controller. This experience reminded Bartley of the value of hard work and the reward of higher education.
Following a goal he set as a young boy, Jeremy attended the Chase School of Law at Northern Kentucky University where was nationally published as a member of the Law Review. Bartley clerked for an insurance defense practitioner for three years while maintaining top grades. Ultimately, he graduated at the top of his class in 2003.
Bartley began his licensed practice as an insurance defense attorney in Louisville. Thereafter, he became an Assistant to the Rockcastle County Attorney; while maintaining a modest civil practice. Moving to Somerset, Bartley took a full-time prosecutor post with the Commonwealth Attorney, Eddy Montgomery where he stayed for over a decade. It is here that Bartley gained a reputation for never flinching from trying a case in front of a jury.
Seeking to reenter the civil legal realm, Jeremy joined Southern Petroleum, Inc. in 2012 as in-house counsel; while continuing to serve part-time as an assistant state prosecutor. The Law Office of Jeremy A. Bartley was founded in 2013 as a third job for Bartley. He maintained a small civil clientele while maintaining his in-house and prosecutorial duties.
SPI merged with Carey Oil in 2017 and Bartley opened his law practice up as a traditional practice, focused on auto and large truck accidents, Business law, real estate, and family law. Bartley's office seeks to welcome clients in a personable manner, as he hopes to treat every client like family. He often meets clients after hours and in their homes when requested.
The Law Office of Jeremy A. Bartley seeks to represent clients zealously with a full arsenal of weapons; balancing the ability to negotiate with opposing counsel with an aggressive trial capability honed from years of high profile jury trial experience. He is active in youth sports, an avid workout junkie, and a dedicated University of Kentucky sports fan.
You are more than a client. You're family.
Education
J.D. - Chase College of Law at Northern Kentucky University, 2003
B.A. - Eastern Kentucky University, 1999
Bar Admissions